Meet the Team
During your time at Cleeve Training Hub, you will be supported by a range of staff from Cleeve School, our Partner schools and the University of Worcester or the Uni.versity of Gloucestershire.
Harriet Watt: Head of Initial and Early Career Teacher Training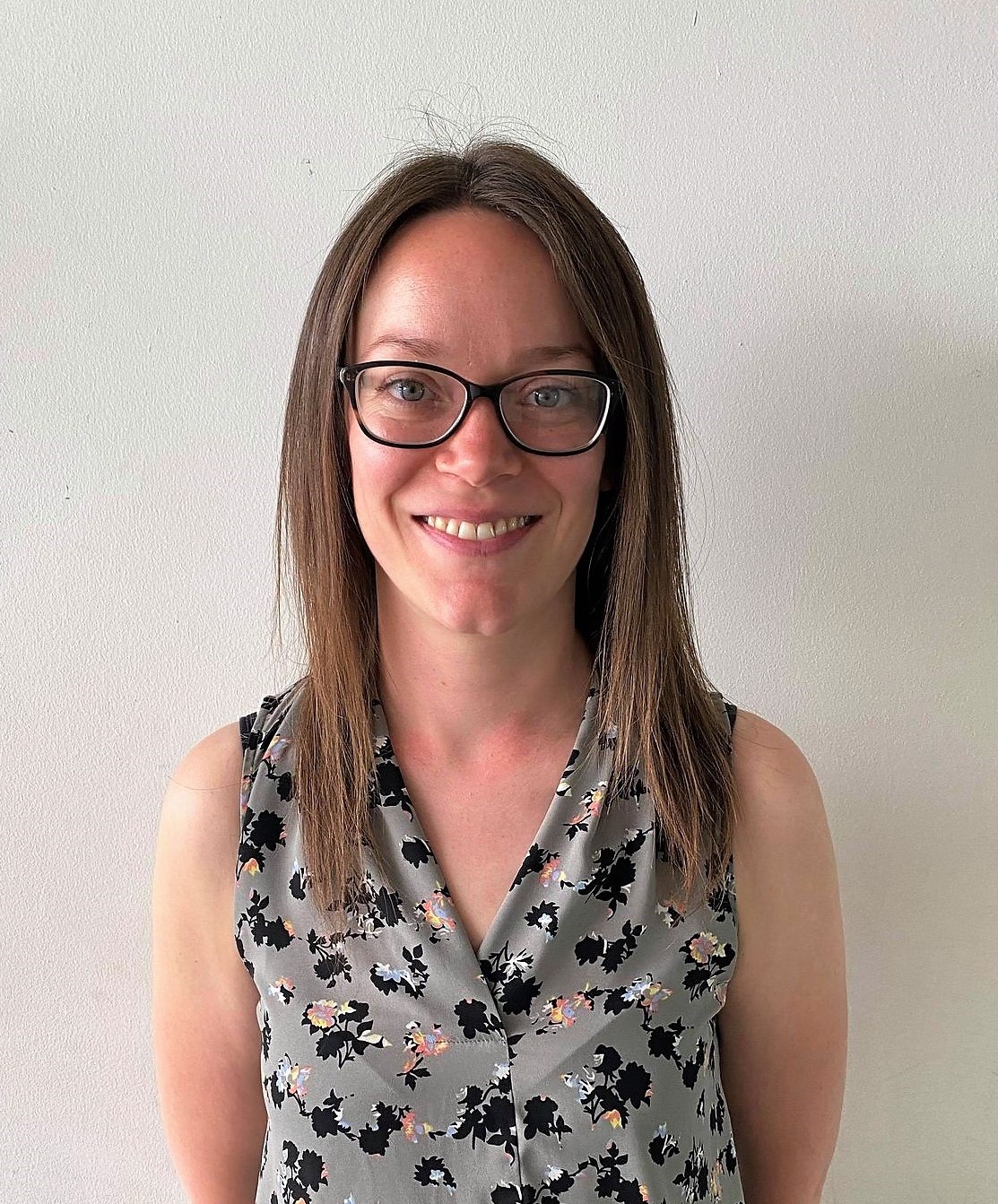 Harriet has been a teacher for over 12 years and teaches Science with a specialism in Chemistry. She completed her PGCE at The University of Bath and prior to working at Cleeve School was Head of Science at All Saints' Academy. One of Harriet's passions is training, and working with the next generation of teachers and feels strongly that the provision for ITT is exemplary. She has a keen interest in the role of mentoring and its importance in initial teacher training and early career development. Harriet also believes that all teachers should continually work to reflect on and improve their skills. She has recently completed a National Professional Qualification in Leading Teacher Development (NPQLTD) and is currently working towards a National Professional Qualification for Senior Leadership (NPQSL). Harriet has also recently taken on the role of Lead Mentor for the University of Gloucestershire.
Claire Sheppard: Deputy Head - Teaching, Training and Outcomes
Claire has worked in education for 30 years, teaching Performing Arts and holding a range of middle and senior leadership roles across 4 schools. Having studied Music for her degree at Bath Spa University, she also completed her PGCE there. Her first teaching role was as a Music and Drama teacher in Northamptonshire. She then went on to lead a Music Department in a school in rural Herefordshire where one of her proudest achievements was setting up a thriving music department, including a choir of 100 pupils in a school of 600. She moved to North Worcestershire to take on the role of Head of Faculty of a large Performing Arts Department and was promoted to Assistant Head during which time she completed her NPQSL. Claire joined Cleeve School as Deputy Principal, Teaching and Learning in 2018. Claire is passionate about teaching pedagogy and loves helping teachers to develop their practice at all stages of their career. Having recently completed her Level 7 Coaching Qualification from the Institute of Leadership and Management, Claire believes that coaching and mentoring are vital in supporting teachers and leaders to become the very best version of themselves.
Tim Aldred: Trainee Mentor
Tim has been a member of Cleeve School Staff since 2010 and teaches Business Studies and Economics. HE completed both his Undergraduate and PGCE at the University of Worcester. During his time at Cleeve School, Tim has completed both Head of Department and Head of College (Pastoral) roles, building up a significant whole school experience. However, Tim has been an ECT Induction Tutor for the past two years, guiding ECT through the first couple of years of school life. It is a role he is passionate about developing initial and early career teachers in the profession that he loves. Tim completed the NPQ in Leading Teacher Development. Tim manages to find the time to play staff 5 a side football each week and runs the Cleeve School Staff Cricket Team.
Gillian Bozwell: Trainee Mentor
Gillian has over 20 years' experience as a Design Technology teacher specialising in Food and Nutrition. She completed her PGCE at the University of Gloucestershire following a successful career within the food industry, heading up a new product development team. Gillian is passionate about her subject, championing its value in the curriculum and relevance within society.
Bernadette Willey: Trainee Mentor
Bernadette completed her PGCE in Science (Chemistry) at the University of Gloucestershire in 2008 after working in industry for a couple of years. She has experience working across comprehensives and grammar schools in the Gloucestershire area.
Bernadette is passionate about the environment and sustainability and holds the role of Environmental Strategy Co-ordinator at Cleeve School. In this role, she collaborates with a diverse array of organisations to curate enriching experiences for students, fostering their engagement with environmentally conscious initiatives. Facilitating student led projects is her joy!
Claire Tustin-Armstrong: Trainee Mentor
Claire is in her 11th year of teaching English. Following a Masters degree in Education Studies and English at the University of Cambridge, Claire completed her PGCE at the University of Gloucestershire. Prior to working at Cleeve School, Claire taught English at Severn Vale School and worked as a Teaching Assistant at Bournside School. She has led a variety of teaching and learning initiatives within the English department and is currently working as Assistant Head of English: Improving Standards and Outcomes. She is passionate about ensuring that the next generation receive the best quality education available and strongly believes that one of the ways to achieve this is by supporting and developing initial trainee teachers, early career teachers and support staff. Claire has recently completed a National Professional Qualification in Leading Literacy (NPQLL) with an aim to champion whole school literacy at Cleeve School.
Steph Nicholls: Trainee Mentor
Steph is our Director of Languages at Cleeve School, and oversees the teaching of French, Spanish, Mandarin, Latin and more within out Languages Department. Her particular area of specialism is Spanish. Steph completed her PGCE in Swansea, and has experience of teaching in both England and Wales. Steph has led in both a pastoral and curriculum- based capacity, she has completed a National Professional Qualification in leadership, as well as taking an active role in curriculum groups, subject leader communities and coaching practices.
Steph has a keen interest in the development of teachers, from initial teacher training and beyond and has mentored ITT trainees, NQTs (now ECTs) and staff within and across departments, recently as part of a buddy scheme for new Heads of Departments.
James Nichol: Trainee Mentor
James has had over twenty years' experience of being an ITT Mentor and Head of Philosophy and Ethics. James can't understand why anyone would want to teach anything else. James completed his PGCE at Warwick University and before moving to Cleeve School in 2013, James worked at Evesham High School and Studley High School. James has a passion for ensuring students have the tools to work out what is true for themselves and then the determination to put those truths into practice, ensuring they all become kind and respectful human beings who are confident of their own value. James is very proud of the fact that two members of the Philosophy and Ethics department successfully completed ITT placements at Cleeve.
Wider Cleeve School Team
Trainees will have the opportunity to work with lots of different staff members from all over the school.
Click the buttons below to find out more about our staff: